Products We Love
I just love these products. I use all these myself and believe in them. I do carry stock and sell these items if you are interested!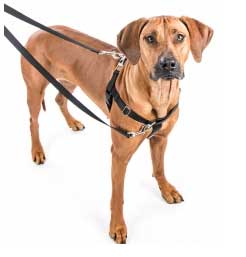 Freedom No-Pull® Harness

This harness is a great tool to use along with loose leash walking training. It is not a "cure" for pulling. Your training is what will help modify your dog's behavior. The addition of this harness makes walking a nice affair.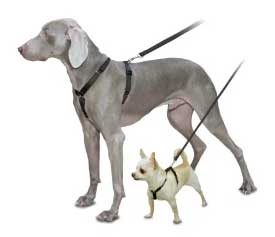 PetSafe Sure-Fit® Harness
The Sure-Fit Harness features 5 points of adjustability to fit most any dog. When your dog tries to run ahead during your walk, the harness places pressure on the breastbone instead of the throat. This makes it easier and safer to control your dog and also prevents choking and gagging. It's also a great option for very small dogs with delicate throats. The Sure-Fit Harness features an easy-on, easy-off design with 2 quick-snap buckles. For dogs who slip out of traditional collars or who pull on the leash, the Sure-Fit Harness will keep them under control.
Pebble Smart® Doggie Doorbell

Dogs scratch and damage doors to be let in or out. It is frustrating for us and our dogs. Pebble Smart Doggie Doorbell transforms this common and vexing problem to a fun training opportunity. It is easy to install and no wiring or tools are required. With the built-in treat holder, dogs can be trained easily to ring the Doggie Doorbell. It is a new way for our dogs to communicate their needs to us. It is a fun way to train our dogs and have a great bonding time with them.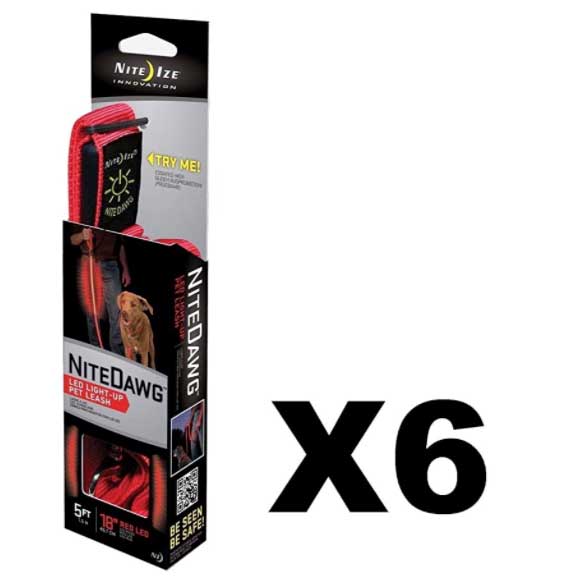 NiteDawg® LED Pet Leash

Illuminated by a super-efficient LED, our Nite Dawg Leash turns your walk in the dark into a (safe and visible) walk in the park.When you're walking or running your dog before sunup or after sundown, you sometimes worry that other people and cars can't see you coming. Unless, of course, you're using the Nite Ize Nite Dawg LED Dog Leash. With its 18-inch flexible, LED light-transmitting polymer core and a reflective stripe for passive reflectivity, this leash makes both you and your furry friend's presence obvious to everything on-coming, from dusk till dawn.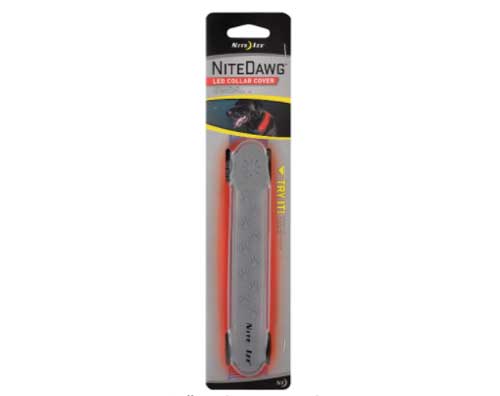 NiteDawg® LED Collar Cover

This flexible, low-profile TPU strip is illuminated by a bright red LED and fastens to securely to your dog's collar so you don't have to worry about losing sight of your best friend after dark. It fits any standard sized collar up to 1″" in width, and secures in place using hook & loop fasteners. Its bright, light-transmitting polymer core is illuminated by a super efficient red LED with two mode settings – high-visibility flash and steady glow – which are activated with the push button switch.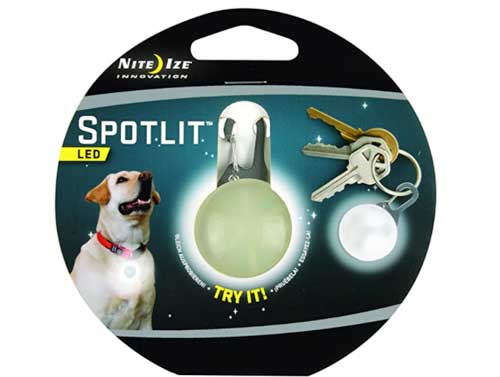 SpotLit® LED Collar Light

The spotlit LED carabiner light is a fun and functional way to keep pets visible at night, or clip it to your keys so you always have a light ready at hand. Set in a lightweight stainless-steel carabiner, it attaches quickly and securely to keychains or pet collars for instant visibility. It is available in a variety of colors, or choose the unique color-changing disc-o LED. The long-lasting LED is bright enough to be seen from far away and keeps pets, friends, and just about anything else visible whether you're on a camping trip or walking in the city.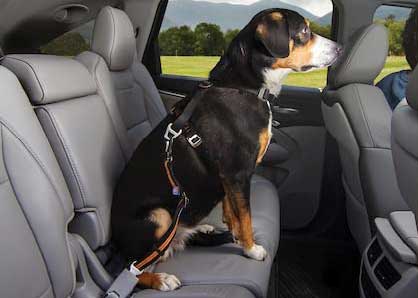 Kurgo® Direct to Seatbelt Tether

I feel it is so important to have your dog seat belted into the car. In the event of a quick stop or a small accident, a tether will make sure your dog stays in place and does not become a flying projectile. Not only does this keep your dog safe, it also keeps your dog from roaming in the car and causing the driver distractions.