About Robin Ashman-Terrell
Robin is a
force-free, certified professional dog trainer
with over 19 years of experience in training, rescue, behavior management & animal therapy. She offers a fun way for you and your dog to learn basic manners and social skills using only force-free, positive training techniques.
Robin helps her human clients learn how to have fun with their dogs and turn fun into learning, to enrich the canine mind and body, and to develop an awesome human-animal bond.                                                                          
She uses force-free, science-based positive reinforcement methods.
She will never use coercion or aversive methods with your dog. 
She will not threaten, harm, or frighten your dog or puppy.
She does not advocate nor use choke chains, prong collars, shock collars, force, fear, or intimidation
It has been proven that dogs LOVE to work for positive feedback, whether treats, toys or pats. And that is how you and your dog are going to be successful in your training with Robin.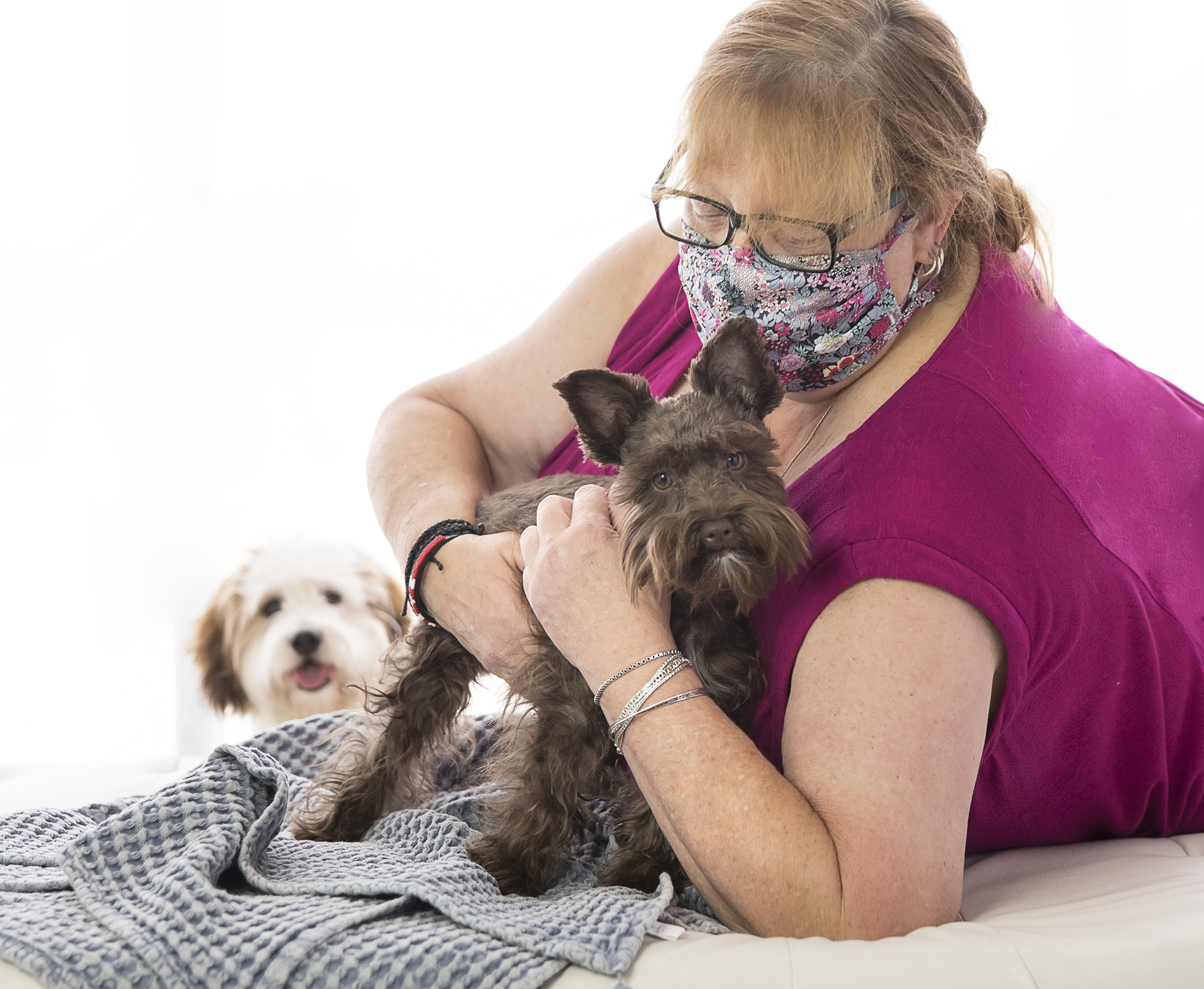 Are kids welcome to learn training?
Robin welcomes kids to come and train their best friend in a class with their peers or family.  Having your child involved in the training with their dogs, helps your human kids learn self-confidence and benefit in the rewards of teaching their favorite furry friend.  Mom and Dad are always included in the class as mentors for their kids as well as learning the same cues that your child is learning. This will keep the whole family on the same page and your furry kids will not get confused when asked to do something.
What certifications does Robin hold?
Robin has earned her Certified Professional Dog Trainers certification (CPDT-KA), her Fear Free Certified Professional certification (FF), is a Licensed Family Paws Parent Educator (FPPE) and now has her Separation Anxiety certification (SA-Pro). She is also a certified Canine Good Citizen Evaluator and has been a member of Pet Partners (formerly Delta Society) with her therapy animals for over 19 years. Robin is a member of The Certification Council for Professional Dog Trainers, The Pet Professional Guild,  The Association of Professional Dog Trainers, Fear Free,  International Association of Animal Behavior Consultants, and Pet Partners.
Continuing to learn?
Robin continues her education on a daily basis by going to seminars, workshops, and conferences, participating in training classes for herself and her dogs, and reading, reading, reading. Communication with other trainers is also an important aspect of learning for Robin. She feels we can gain so much as humans and trainers by continuing to share our knowledge with others. If you want to have fun with your dog while learning, Robin offers wonderful options for you!
How do you say goodbye to your heart and soul furry best friend? Today I had to say goodbye to Remi. The kindest, sweetest, most tolerant Aussie I have ever known. He said it was time. I was not ready. But he was tired. I feel like my heart has been ripped out. Our...