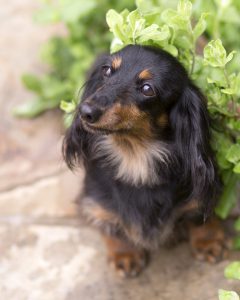 Every story has a beginning , a middle and an end. And as the saying goes, when one door closes another one will open.
Saturday night (Sunday morning 12/19/21) I had to say good-bye to my sweet little Miranda.
How did her story start? Well, it started with me saying goodbye to my sweet Zoe. Who would have ever imagined that the morning I went to go put Zoe to sleep, I would receive a call that afternoon telling me that there was a long hair, black and tan female dachshund that needed to come to rescue and they thought she would be perfect for me to do the therapy work Zoe was leaving behind. Do our past furry friends' souls bring us our new furry friend? I think so. It was meant to be for Miranda to come to me and continue what Zoe, my blue merle aussie, started.
I have always called Miranda my $10,000.00 8 lb baby. First, never in my wildest dreams did I ever think I would own a dog that was 8 lbs. She was small, but boy was she mighty! And with a huge will to live. Miranda was tattooed that she was spayed. That was great until, after having her for a few months, she went into heat. Hum, that was novel. We planned on having her spayed (for real) once she was through with her cycle.
Before that could happen, as I was sitting at my desk, I looked over at Miranda and she did not look well. I ran her to my vet who in turn told me to run and get her an emergency ultrasound. Fifteen minutes later she was being rushed in for emergency pyometra surgery. They cut his little girl from stem to stern. As she was healing, I found she had a hernia. We were going to have the vets fix the hernia when she had her teeth done. She had horrible teeth and a really bad mouth infection. So we definitely wanted those teeth cleaned. In two years, she had a total of 14 teeth removed. Yep, dachshunds can have horrible teeth. Through all of that, she was a little powerhouse.
Next up, 6 months later we went on to pass our Pet Partners evaluations for her to be a therapy dog. Bob oh boy, did she love this.  If you have ever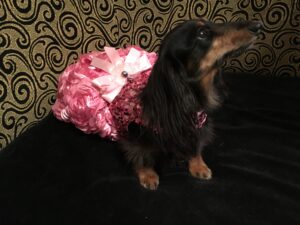 seen a little miss priss that wiggle waggled her hips when walking, it was Miranda. If she wanted pets, she would sit up on her hind legs like a gopher or prairie dog. I taught her to play patty cake and lord, was she cute, with her pink flowers on her collar, and tiny pink harness.
Miranda and I volunteered for Children's Health, Medical City Children's, Dallas Children's Advocacy Center, an Alzheimer's group and many other facilities over the years. We did lots of one off visits such as the Crimes Against Children's Conference, Snowball Express and many other gatherings.
I still marvel, all these years later, how different it is working a small dog versus a big dog.
Saturday night, she started breathing funny and her nose was running, what turned out to be blood. I ran her to the emergency clinic and they promptly put her into an oxygen chamber. Three hours and many tests later, I made the difficult decision to put her to sleep. She was struggling and suffering. I never want one of my dogs to suffer. She had fluid in her lungs and it appeared as if she was in heart failure. I hated saying goodbye among people who do not know us or our history. It felt so cold and clinical for this sweet girl. I wasn't even able to hold her to give her one last hug and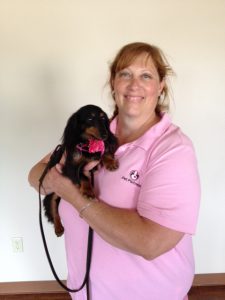 kiss because out of the oxygen chamber, she was drowning in her liquid filled lungs and I wanted them to put her out of her pain quickly.
This may be the end of Miranda's physical story but hopefully the start for another.  I loved this little lady with a passion. She gave back to society with such joy.  She will be wholeheartedly missed by me and by all the other lives she touched.
Fly free my little girl. There are lots of friends to meet you on the other side.